So my birthday was uber fabulous! I loved every minute of it. My friend threw me a little party which was super sweet of her (especially since I just moved here). It was nice to celebrate with friends since I couldn't with my husband (he's doing a tour overseas-Iraq). Anyway here are some pictures from the day-I don't have as many as I'd like from the party and her decorations-but check out the cake my friend made-gorgeous! I was having a great makeup day-I absolutely LOVE my bright pink lipstick-it's by MAC but I can't remember the name to save my life right now. Don't mind some of the pictures, my skin is a little luminous (aka oily), her house was very warm.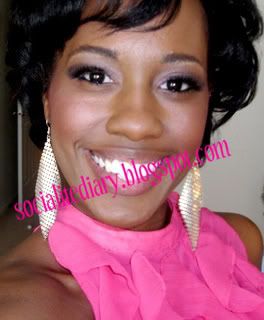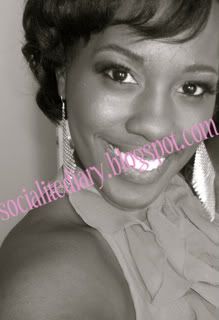 I hadn't put lipstick on yet-for some reason I never seem to until I get into the car. I always put my lipstick on in the car either when I'm pulling out the driveway or when I'm sitting at a light. Don't know why I just always do.



I had on a tiara-and I wore it ALL day. When I picked up my daughter from school, all the parents were looking at me like wtf? lol



This lipstick rocks I swear. It's so hotpink! The girl at the MAC counter tried to give me the side eye when I told her I wanted it-like she thought it was too pink for me...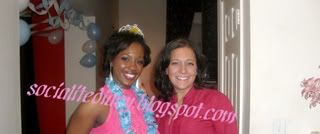 My friend who threw the party. She's so sweet-she had gotten a light up tiara and this huge ass ring/bling for my finger, lol--hilarious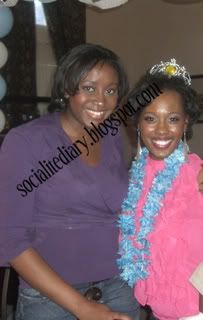 One of my girlfriends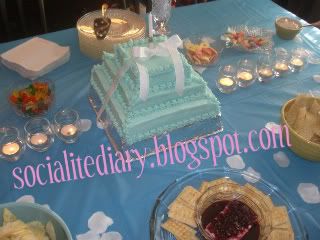 Her intent was to make it like a stack of Tiffany's boxes, I think she did a pretty good job-and it was yummy =]
♥ rai