Hey Dolls!
Sorry about the lack of post lately-I have been extremely lazy lol. I am so ready for some shorts and tanks I don't know what to do with myself, we got snow yesterday and I'm about to lose my mind =/ Winter was fun but go away already I'm ready for Spring! So with that being said I haven't really gone anywhere or done too much makeup wise--it's been pretty boring on my end. So today I come with some looks from last week and over the weekend. I know St Patty's day is over buuut I did do a green look last week with all intentions to post but uh never got around to it so here it is =]



Well if you know me you know that I can't keep the same hairstyle to save my life. One day it's short the next day down my back-I get bored super easy with hair lol. So the other day when I went to get a trim on my ends I just out of the blue decided to chop all my hair off (I wore it very short in high school and some of college). I love short hair and I love long hair =] Since summer is approaching I figured why not?!
This is from the weekend-we went out to dinner with some friends to celebrate a birthday--SURPRISE!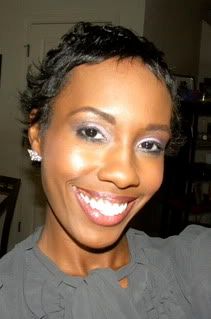 And this is just a random FOTD from the weekend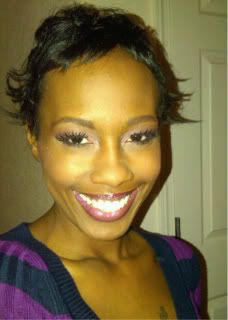 What have you guys been up to? Anything exciting?