Hey Dolls,

I know I have been MIA but for good reason-I swear! I am preparing to move across the country back to the East Coast-THANK GOD!!! Anyway if you've ever moved in your life you understand how stressful and time consuming it can be. Well I still have a few more weeks until I move so I will try to schedule some posts for you guys =]
Anyway I picked up a new nail color by Loreal called Waters Edge and it's such a gorgeous color!! I've gotten so many compliments on it too! The only complaint I have about it is the way it goes on, very streaky-I think I used 3 coats which I NEVER do. But otherwise it's good.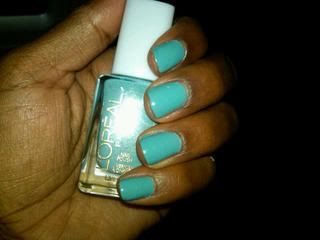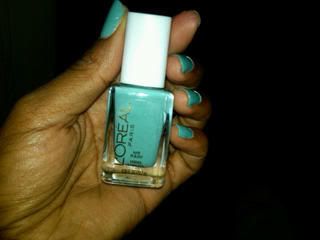 I love it, it makes me so excited for the beach, lol...Do you like??